HMT POWER PRESS 200 TON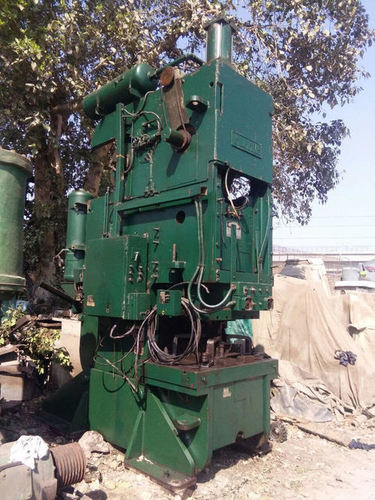 HMT POWER PRESS 200 TON
Product Code : HMTPP200
Brand Name : HMT
HMT Power Press 200 Ton
Wehave successfully achieved a high level of customer appreciation resulting inlong-lasting relations by offering products that are high in quality. Wepurchase all of our products directly from their origin places to provideexcellence in both quality and price. All of our machineries offeredincluding HMT Power Press 200 Ton isprecision engineered to provide high operational benefits to the userentities.
Description:
Machine Type: Power Press
Machine Make: HMT
Machine Model: 200 Ton
Features: Easy Installation, Pocketfriendly prices, Minimum Maintenance.
Technical Specifications:
Model No

P-200-0B1-Press

Capacity

200 Ton

Stroke

200 mm

Strokes Per Minute

95

Shut Height

630 mm

RAM Adjustment

125 mm

RAM Size

LR - 900 mm

FB - 710 mm

Bolster Size

LR - 1400 mm

FB - 900 Mm

Cushion Type

U-S5-40

Cushion Capacity

30 Tonnes Each at 7 kg/cm2

No. Of Cushion Pads

1

No. Of Bed Openings

1

Cushion Capacity At 1 Kg/Cm2

4.5 Tonnes Each

Cushion Travel

100 mm

Cylinder Dia

Upper - 950

Lower - 400
Buyused HMT Power Press 200 Ton in very good working conditionat a very competitive price.