KNUCKLE JOINT PRESS 250 TON SCHULLER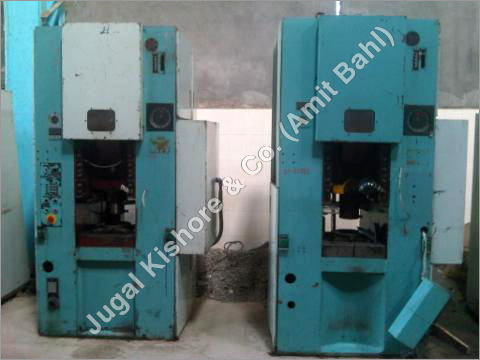 KNUCKLE JOINT PRESS 250 TON SCHULLER
Knuckle Joint Press 250 Ton Schuller
Wehave successfully achieved a high level of customer appreciation resulting inlong-lasting relations by offering products that are high in quality. Wepurchase all of our products directly from their origin places to provideexcellence in both quality and price. All of our machineries offeredincluding Knuckle Joint Press 250 Ton Schuller isprecision engineered to provide high operational benefits to the userentities.
Description:
Machine Type: Knuckle Joint Press
Machine Make: Schuller
Machine Model: 250 Ton
Features: Easy Installation, Pocketfriendly prices, Minimum Maintenance.
Buyused Knuckle Joint Press 250 Ton Schuller in very good working conditionat a very competitive price.